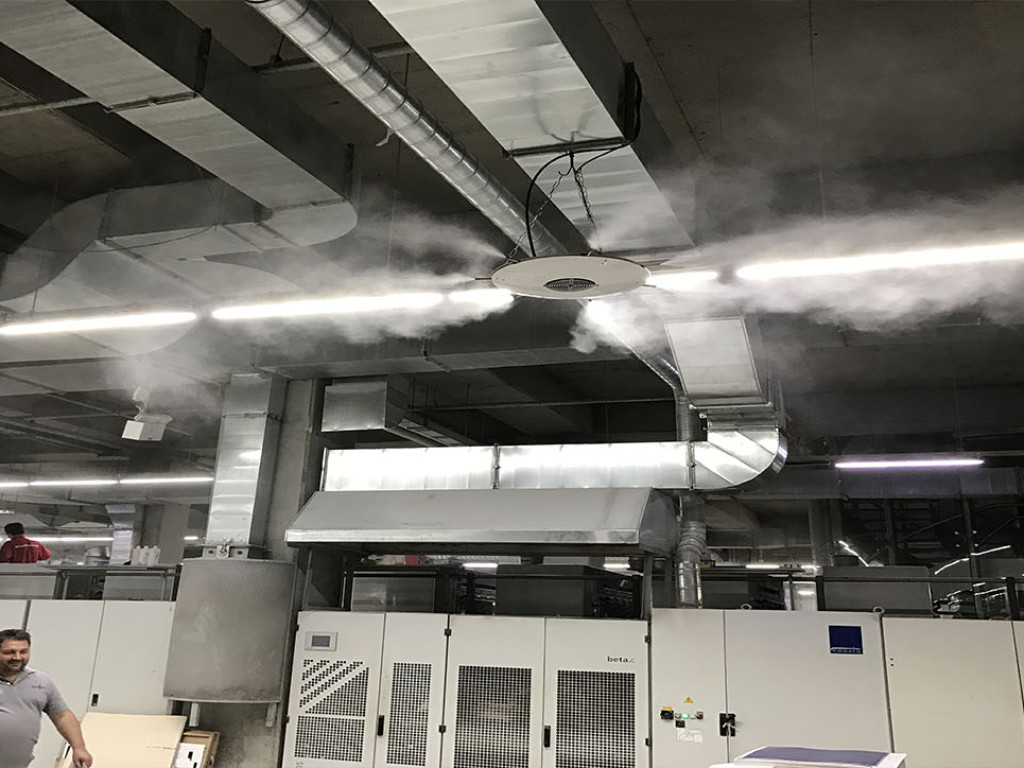 Production in industrial areas continues for 24 hours of the day. In particular, 3 shifts in the production as a result of the machine, the machine continues to operate uninterrupted. That's why warming in the environment occurs too much. This causes damage to both the machines and the products. In particular, products with mechanical systems can be damaged by overheating.
For electronic systems, therefore, the cooling of the production environment is of great importance. Thus, quality products are allowed to emerge without falling down the quota. In order to achieve all these factors together, fog nozzle systems have become very important for the industry. High efficiency, no-waste production and cost-effective high-pressure fog systems for cooling, stand out from the others.
Special Systems for Industrial Use
The mist system, which is produced by using all the benefits of today's technology, has replaced all other ventilation systems. Forced air fans, pad fan cooling systems, heat exchangers, air conditioning and liquid emission systems are completely changed. Thus, thanks to the high pressure mist systems used, quality is increased, production time is minimized and a suitable working environment is achieved.
In particular, the facilities provided in this regard allow staff to work in a healthier environment. The capture of the appropriate humidity and temperature environment allows employees to perform their jobs with a higher performance. In addition, fog systems make a special contribution to reducing the amount of energy use to much lower levels.
Advantages of Fog Systems for Industrial Areas
In order to realize high quality production with a high efficiency within the specified quota, cooling systems in industrial areas are of great importance. Of course, while doing this, costs should be highlighted in long-term use. Therefore, the new generation of high-pressure fogging system with technological structure has revolutionized industrial use. Many advantages can be obtained.
- Maximizing productivity
- Reduce odor
- Energy-saving
- Optimize the humidity and temperature balance
- Heat stress reduction
When all these factors are considered, it is possible to see how important high-pressure fog systems provide.
Special Mist Systems Production with Quality Service Policy
Fog machines for machines, personnel and products that are active 24 hours a day are offered to you within our company. Mechanical and electronic products, especially in industrial areas, provide the most accurate cooling balance for machines.
The models we prepare with creative design and engineering are produced depending on the structure of your production areas. Thus, cooling is provided on the evaporation by means of water spray equal to each point taken. We provide you with the best support from production to assembly. We also offer the best service with after sales service. We are proud to be the leader of the industry with an affordable price policy, fast delivery and long-life products.