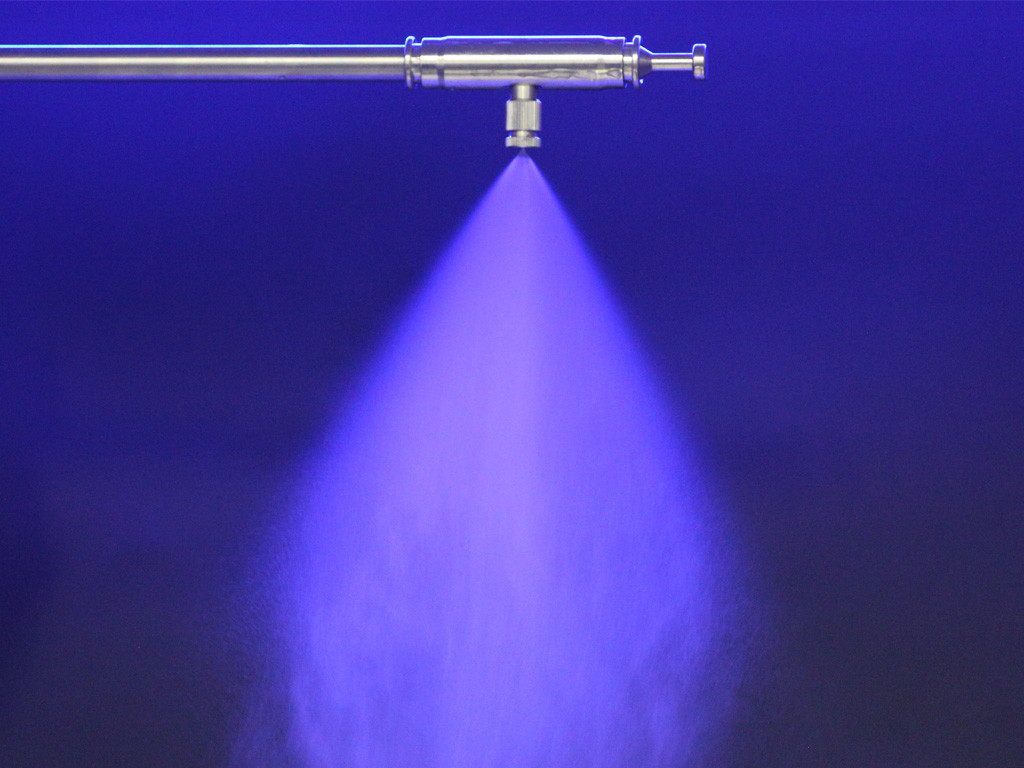 Thanks to our latest technology cnc lathes that we are capable to produce best nozzles with ultra-fine droplets. We test and quality check our nozzles after production. Fog Nozzle has variety of spray angles and flow rates per their orifice sizes. Selecting the right nozzle is also an important thing. First, we decide on which application we will use the fogging nozzle. on that process, the climate conditions are very important, if we have dry climate we can select high flow nozzles because of the evaporation rate, the evaporation will be faster. in case of high humidity levels, we will use smaller orifice. With the help of 70 bar, the droplet sizes will be 1-2 microns which will be classified as perfect.
Fog Nozzles have two types of orifice. the first one is SS 316 which has warranty for corrosion and losing its shape. And the second one is ceramic plate which has same specifications. they both have long life and not losing their orifice diameter, and their flow rate. Finally choosing the right Nozzle for your fog system will be the important point for a better adiabatic cooling effect. Mist nozzle is also called as fog nozzle. Fog Nozzle is used for humidifying and cooling applications.
The applications for adiabatic cooling are Greenhouses, animal farms, print centers, textile, animations, café & restaurant & bar cooling, pre-cooling for air condition units. In these applications, main idea is to increase humidity levels and decrease temperature. As a result, to get the highest efficiency on these applications, Fogging Nozzles are the highest importance. Fogsis high pressure fog systems company is the right address to get the best Mist Nozzles. It is proven with the millions of nozzles in the world working for years without any leakage, losing its spray shape and flow rate.