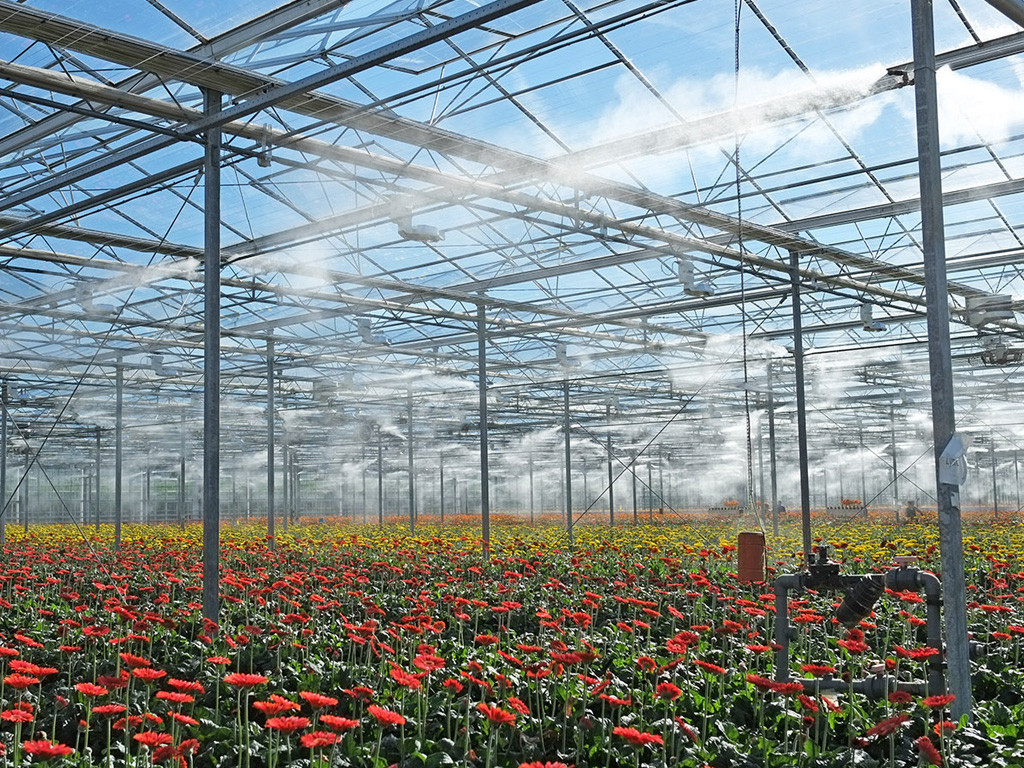 For different industries, fog nozzle is among the most important products of today. It has a quite wide fan area. Designs are dealt with in a professional understanding. Unlike air conditioning and ventilation systems, it creates a healthier environment. Therefore, the mist system is of great importance in factory areas, different business sectors and greenhouses. Our products are produced in a professional manner by adhering to international standards. Then, depending on the area to be used, it is brought to the address and assembled. These systems offer a long service life under a high technology. However, the studies for these products are of great importance. These systems should be produced and assembled within the companies which are professional in their field.
High Pressure Fog Systems in a Detailed Process
We provide the best support for high pressure fogging system on behalf of all different sectors. With our professional staff and superior production line, the desired systems are assembled in a short time. We are with you during the process of manufacturing, scaling and installation services. All these processes are discussed in detail. By combining creative design and engineering, we offer an innovative understanding. Thus, you can get a healthier and more hygienic environment in production areas. Moreover, you can always contact us for after sales service and any kind of support.
Special Fog Systems Available in Different Areas
Pressurized fog systems are among the most preferred products of today. Especially thanks to the support provided by the conversion of water droplets into steam, it provides an effect on every part of the production line. You can contact us immediately for fog system with our quality product and service concept. We are proud to offer you the highest technology at affordable prices. Especially for sensitive electronic devices in factory areas, these systems are of great importance. Protects electronic devices against heating problems. Thus, the temperature and humidity balance in the environment remains at the desired level. This provides an effective solution not only for products but also for employees. A spacious, sterile and healthy area can be created for people in charge. We offer you the best systems with our high work ethic, experience and quality products.
Special Air Conditioning Systems for Greenhouse Areas
During the whole year, the right conditions should be created in the serial areas for different plant production. Nowadays, greenhouse humidification comes into prominence. By equating the water droplets at an equal level, the moisture and temperature balance is at the desired level. Thus, it is possible to grow the higher quality and high-quality products. These systems, which have a wide range, offer a more efficient solution than ventilation systems. However, a professional installation should be carried out at the right points of production areas. Otherwise, the desired moisture and temperature balance cannot be captured. In addition, the quality of the products also allows the capture of the daily production quota. We expect the best support from production to installation.