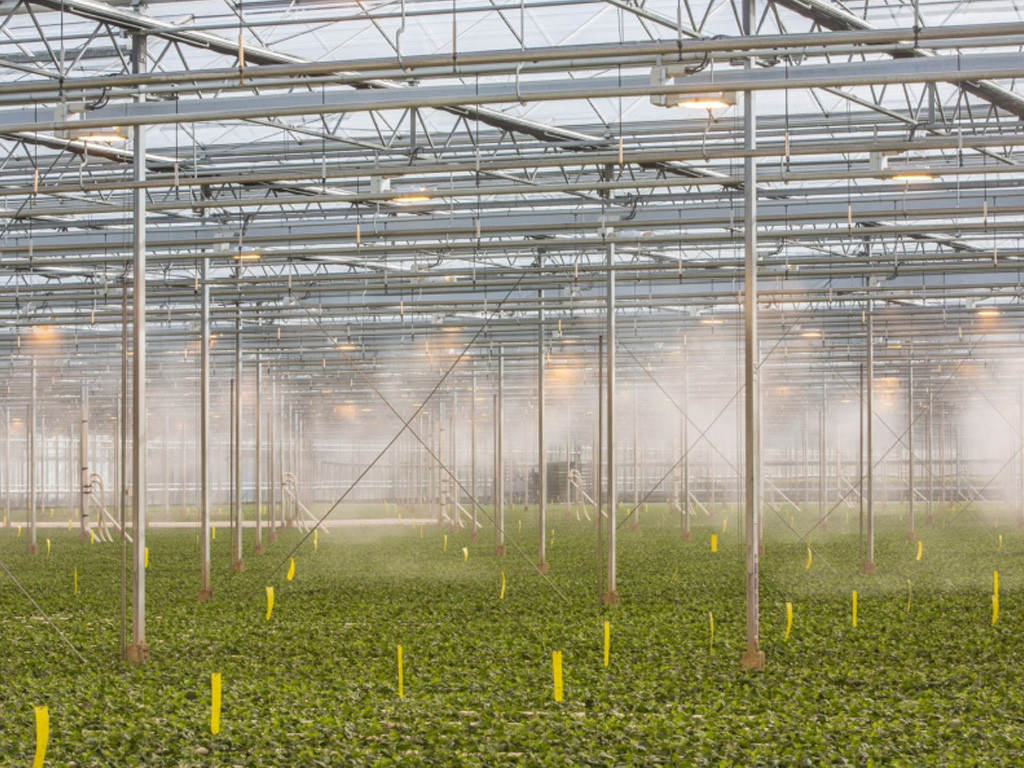 Greenhouse humidification is done with pad fan cooling in the old times but the most efficient and economical way is High pressure fogging systems greenhouse humidification and cooling is very useful and common technique nowadays and for future growing. Modern day horticulture requires growers to maintain critical levels of humidity and temperature evenly throughout the greenhouse.
Fogsis fog systems provide users with fog/mist solutions to help achieve their goals of increasing production and crop value. With no dripping, perfectly controlled evaporation and integrated equipment, Fogsis is the perfect partner in Controlled Environment Agriculture. In the hot and dry climate countries vegetables fruits and flowers need humidity according to their varieties. Humidity will help leaf for photosynthesis and grow.
Greenhouse humidification is a serious job. The fog capacity is important issue. It is calculated by the existing climate values, the target values. with the help of Molière diagram, we will find out how many liters of water must be evaporated to reach the desired level of humidity and temperature. These calculations are also made according to the local climate where greenhouse is located. We will take the worst climate conditions where we need the fogging system. The worst means the hottest and driest conditions are taken as a starting point not to be effected on that they. Greenhouse humidification is an important step for growing better, healthier plants.