Flow Rates and Spray Pattern

Fog nozzle is the key point of a High-pressure fogging system.
Durability, spray angle, flow rate, anti-drip spees and precise manufacturing are the important points of producing a high-pressure fog Nozzle.
Thanks to our latest technology cnc lathes that we are capable to produce best nozzles with ultra-fıne droplets.
We test and quality check our nozzles after production.
Flow Rates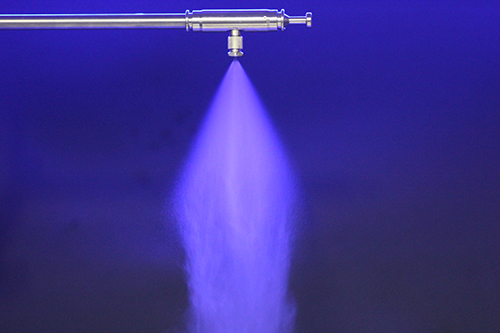 Orifice :

0.10mm / 0.004"

Spray angle :

45°

Flow rate :

0.035 lt/m

Droplet size :

< 3μ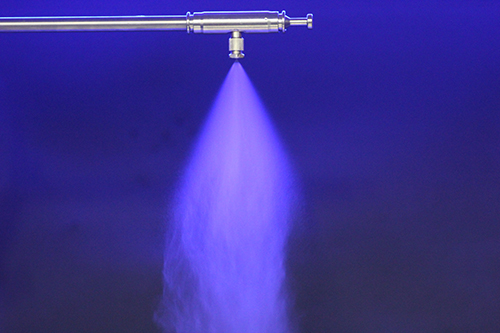 Orifice :

0.15mm / 0.006"

Spray angle :

55°

Flow rate :

0.050 lt/m

Droplet size :

< 4μ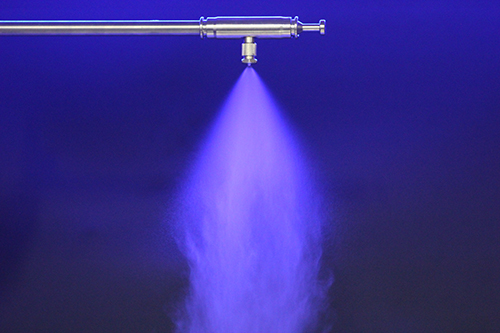 Orifice :

0.20mm / 0.008"

Spray angle :

65°

Flow rate :

0.075 lt/m

Droplet size :

< 5μ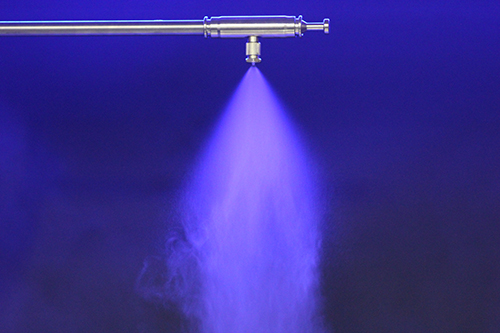 Orifice :

0.25mm / 0.010"

Spray angle :

70°

Flow rate :

0.090 lt/m

Droplet size :

< 5μ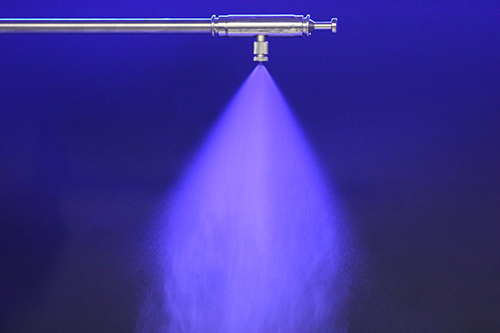 Orifice :

0.30mm / 0.012"

Spray angle :

75°

Flow rate :

0.105 lt/m

Droplet size :

< 7μ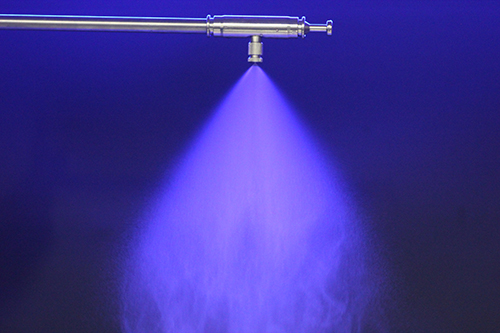 Orifice :

0.40mm / 0.016"

Spray angle :

80°

Flow rate :

0.150 lt/m

Droplet size :

< 9μ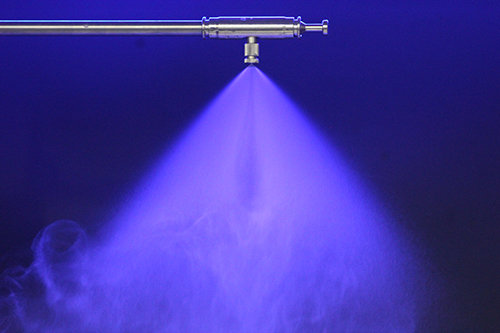 Orifice :

0.50mm / 0.020"

Spray angle :

85°

Flow rate :

0.180 lt/m

Droplet size :

< 11μ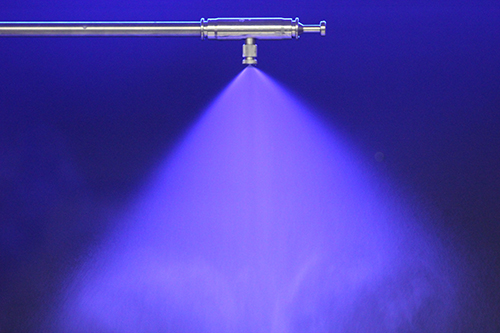 Orifice :

0.60mm / 0.024"

Spray angle :

90°

Flow rate :

0.220 lt/m

Droplet size :

< 13μ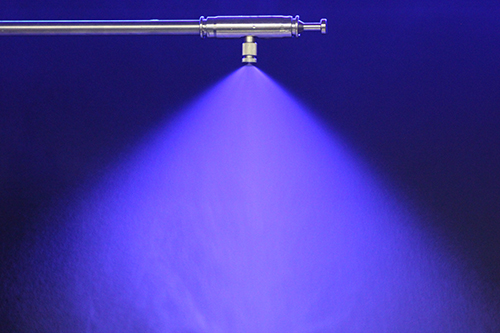 Orifice :

0.70mm / 0.028"

Spray angle :

95°

Flow rate :

0.250 lt/m

Droplet size :

< 15μ
FLOW CHART
LT/Min
40 Bar
50 Bar
60 Bar
70 Bar
80 Bar
90 Bar
100 Bar
0.10 mm
0.026
0.030
0.033
0.035
0.038
0.043
0.045
0.15 mm
0.034
0.038
0.043
0.050
0.055
0.058
0.061
0.20 mm
0.052
0.058
0.065
0.075
0.079
0.085
0.088
0.25 mm
0.062
0.072
0.082
0.090
0.095
0.101
0.105
0.30 mm
0.073
0.084
0.095
0.105
0.112
0.118
0.123
0.40 mm
0.103
0.120
0.135
0.150
0.160
0.170
0.178
0.50 mm
0.125
0.145
0.165
0.180
0.193
0.207
0.218
0.60 mm
0.160
0.180
0.190
0.220
0.240
0.260
0.280
0.70 mm
0.190
0.210
0.235
0.250
0.270
0.290
0.310