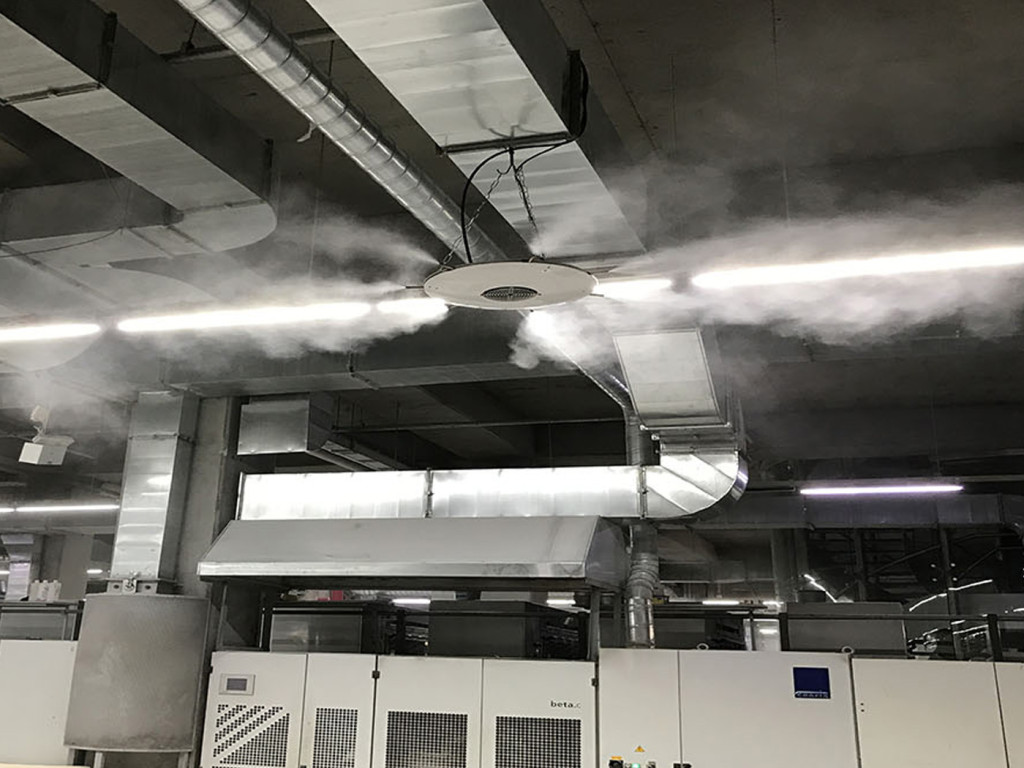 It is of great importance to the industry at the point of production of technological designs. Especially since the transition to the industry 4.0 system, the automation system has much more important potential. Accordingly, the protection of products and the production line is equally important. Therefore, the state-of-the-art designs of ventilation and air conditioning systems are evaluated. At this point, the mist system stands out for industrial areas. With the design and quality it offers, it provides safe use for many years through efficiency.
Importance of Misting System in Industrial Area
The misting system constitutes an important potential in the industrial area for all different sectors. It provides many different possibilities in line with the new generation developed working system. These opportunities are important for both the product, the production area and the employees. It provides effective support especially in increasing the quality of the products and shortening the production time in the working environment. Of course, the efficiency it provides is very strong in energy use. Most importantly, it is very important in preventing technological products and production structures from heating. Thus, it allows the products to pass through production in a healthy way.
Mist System Advantages for Industrial Area
Mist system offers significant advantages in many different areas where it is installed.
- Increases productivity in the production area.
- It significantly reduces odour.
- It saves energy.
- It significantly reduces the cost.
- It reduces heat stress.
- It provides an effective moisturizing opportunity.
- Brings the temperature to the desired level.
In this way, it is among the most widely used systems today thanks to its many different advantages. Since ventilation and humidification are very important especially for the industrial area, its usage area continues to expand day by day.
Misting System with Healthy and Safe Use
Along with the product and production, the misting system also protects the health of the employees. It creates a healthier working environment as it captures the temperature and humidity balance in the area. Of course, this protects the health of the employees and offers high efficiency at the same time. Thus, while the production reaches a much shorter period, the production of higher quality products is supported. For all these reasons, high-pressure fog systems are used much more nowadays. It is possible to say that it provides a completely different privilege by replacing existing systems in ventilation and humidification.
Misting System with Safe Supply
High-pressure fogging systems can be evaluated, together with providing completely safe. These structures, which have high technology with very reasonable prices, are supported through scaling up to manufacturing and installation. Thus, it can be used for many years in a completely healthy and safe way. It can be used easily with the plug-and-play principle, while at the same time providing low cost and high efficiency. These structures, which are prepared in accordance with international quality standards, also enable after-sales support.