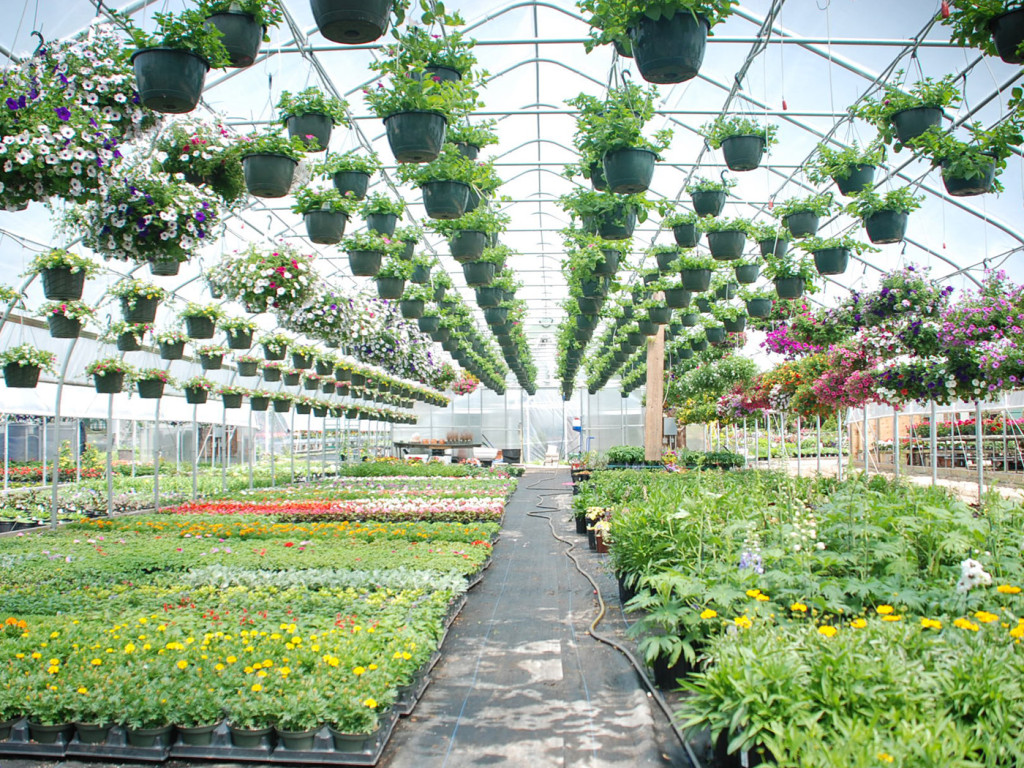 While the human population increases at a higher rate every year, vegetable and fruit production continue to increase in parallel. Of course, all conditions must be created in order to grow this in a healthy, organic and timely manner. Especially maintaining the balance of humidity and temperature equally is of great importance in ensuring the desired production amount. In this regard, greenhouse humidification comes to the fore in order to increase crop value and achieve quality production. The greenhouse humidification system, which has a different operating principle than other systems, is much more efficient and cost-effective and is used extensively around the world.
How Does Greenhouse Humidification Work?
Greenhouse humidification systems, which reflect today's technology in the best way through a very simple working system, have brought a completely different privilege to greenhouse areas. This structure, which has a working system by spraying, provides the opportunity to spread droplets equally in every area. In this direction, it provides the opportunity to adjust critical humidity and temperature equally through evaporation in the air. Thus, greenhouse humidification, which stands out as a perfect partner for environmental agriculture, offers excellent controlled evaporation through integrated equipment.
Greenhouse Humidification Advantages
Greenhouse humidification systems provide the opportunity to produce vegetables and fruits in all seasons, especially with the advantages they provide.
- Moisturizing effect
- Cooling effect
- Keeping water consumption at the lowest point
- Increase germination and spread by accelerating
- Minimizing static with fragility
- Possibility to get more light
- To accelerate the growth of plants
- Opportunity to breathe faster
All the above elements that all plants need are provided within the scope of high-pressure fog systems. Thus, in today's gardening and cultivation, all kinds of vegetables and fruits can be produced in different regions in an organic and healthy way.
Greenhouse Humidification Compatible with Today's Greenhouse
Greenhouse cultivation requires meticulous work and at the same time regular maintenance. Because the plants have a very sensitive structure and if the desired environment is not achieved, significant crop loss may occur in a short time. In order to prevent this from happening, the necessary weather conditions must be created in the greenhouse. In other words, the critical humidity and temperature balance should be equal in every area of ​​the greenhouse. In order to achieve this in the best way, greenhouse humidification systems prepared under special production are produced within the scope of preliminary work and scaling. Thus, it is prepared and presented depending on the products to be produced in accordance with the structure, size and weather conditions of the greenhouse area.
Greenhouse Humidification Systems with Professional Service Approach
Greenhouse humidification, also known as greenhouse humidification, is also known as high-pressure fog system. This system, which revolutionizes humidification, cooling and ventilation, stands out with its different operating principles. The system, which is provided through scaling, production and assembly with transportation, is offered within the scope of creative design and engineering. In addition, a corporate service is always provided through after-sales support.